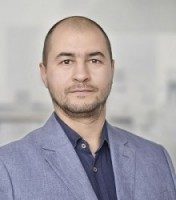 Pavalache Stelian
With almost 12 years experience in the stock photography industry as the first editor of  Dreamstime.com Stock Agency, Stelian Pavalache brings  valuable information and  techniques for the entire photographic process, management and legal area.
The popularisation of small business and private websites offers the photographer a large and potentially lucrative pool of clients. However, small businesses usually means small budget. How can the photographer reach these clients, and how can this small budget be conciliated with the photographer's higher production costs?
Stock photography offers the solution. Yet, many photographers fail to explore this market.
This workshop introduces you to the world of stock photography and to the financial benefits of investing time to shoot theme based photographs and tap into an unlimited source of income. The workshop focuses on microstock. By the end of the 9 hours you will have the necessary tools and knowledge to begin submitting your own photographs to Stock Agencies & Image Libraries.
Workshop topics
Types of licenses
Increase the commercial value of your work
Commercial composition techniques
Technical tips to maximise usability of your files
Workflow techniques
Key-wording and captioning images correctly
Model and property releases
Understanding the inspection process
Common rejection reasons and how to avoid them
Time saving uploading tools and strategies
Going full-time: market strategies