About our work
Pavalache.com reunites different approaches of photography under the graphics of life in it's pure immemorial beauty. Here photography is a part of exploration. We try to define photography in it's purity, to make even from the most commercial shot an art.
Photography is a complex art and we approach it in a professional way.
Even if it's business photography, travel or documentary, we are ready to offer the best services and vision. Light is the most essential part in this art, so we've made it our best friend. We take the best capture from everyday life and transform them into unforgettable memories. From documentary or travel photography, to weddings, business or event photography, we offer professional services and the opportunity to learn what's behind this process in individual photography classes.
Everything is about Light.
Pavalache.com was founded in 2001 as a webdesign and photography company by professional photographer & movie maker Stelian Pavalache.
15 years later the landscape has changed dramatically and our industry has evolved, our clients' businesses and their challenges have become more complex, consumer behavior has changed, and we have changed.
Yet, 15 years ago Pavalache.com was started with the belief that intuitive and engaging consumer experiences will help move our clients' businesses forward, and we still believe that today.
We do amazing things in 15 years of worldwide experience.
We are often asked, "What is it that you do?" We tell them, humbly and yet truthfully: we do amazing things. We solve big challenges. Technically complex, mission-critical challenges. We believe in coming up with original ideas and turning them into digital work that is both innovative and measurable. Taking on thought-provoking projects that challenge us creatively and make us go the extra mile is what we consider a way of life. We are relentless in moving boundaries and carry out this spirited attitude into digital solutions. Digital solutions that engage, inspire and make you think. Make you curious.
Workshops in Photography & Videography

What we do !
Business People (People of all ages and ethnicities working their days away. Situations ranging from people working on computers, making sales pitches over the phone, in meetings with their colleagues, people simply doing their jobs: Communications, Computers, Finance, Industries, Metaphors, Objects, People, Still-life, Teams, Transportation, Travel)
People (They say that the eyes are the window to one's soul and these eyes expose it all! Check out these faces of real people with real expressions, showing all the emotions of life: Active, Body parts, Children, Cosmetic and makeup, Couples, Diversity, Expressions, Families, Men, Nudes, Portraits, Seniors,Teens, Women, Workers)
Medical or Medicine (Is there a doctor in the house? YES! Plus clinicians, dentists, nurses, and the entire medical personnel along with their instruments, pharmaceuticals, vitamins and more for your clinic or hospital's advertising and marketing needs)
Money or Finance (The buck stops here! This series is about money, and the people who use it)


Food and Drink (If you're looking for food, you've come to the right place! We serve it up fast, but we recommend waiting until you've eaten before you contact us because our mouth watering images will outlast your hunger)

Health and Beauty (From Spa treatments, to working out)
Kids Are People Too! (A great collection of children, their families and their toys)
Lifestyle (It's all about people and how we live, work, play, interact and communicate. It's about who we are and how we celebrate life)


Locations And Travel ("People, places and things", "location, location, location" and Tropical Paradises)
Nature (From majestic mountains to tropical beaches and arid deserts, a beautiful collection of nature's best images. If it's found in nature you'll find it here)
Industry (Some might call it the new industrial revolution: power plants, nuclear power, solar power and those ubiquitous cell phones. The way we connect and stay connected: Architecture, Banking, Cargo and shipping, Communications, Computers, Construction, Education, Entertainment, Environment, Food and beverages, Healthcare / medical, Insurance, Legal, Manufacturing, Military,  Oil and gas, Power and energy, Sports, Transportation, Travel)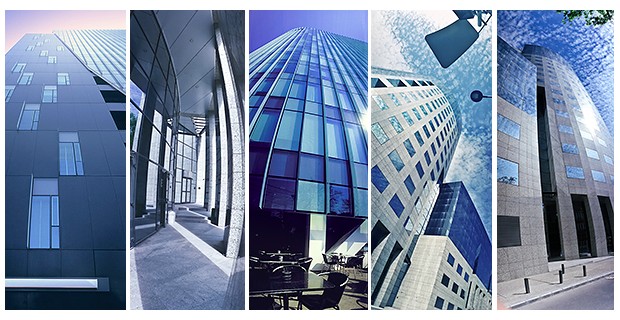 Architecture, Buildings and Bridges (If it's made from steel, wood, glass, marble, or granite we got it covered. From city skylines, bridges, buildings, a collection of national monuments to international destinations, you'll find it here)

Celebrations and Holidays (Celebrate good times! Life is here to celebrate and we show it in our images of holidays, parties, gifts, and those special ways to say I care about you)

Transportation (Planes, trains and automobiles and what ever else allows you to get from one place to another, fast. If you can ride in or on it, here is where your journey begins)
Science, Space, Military and Technology (It's a "Brave New World " and technology and communication keep us connected. Space travel and military head up our collection)

Sports or Fitness (Play them, watch them, cheer them, boo them, it's all about competition, win or lose)
Flowers, Trees and the Seasons (Looking for that perfect spring garden or that perfect bouquet? As the saying goes "say it with flowers". Or maybe you prefer summer, winter or fall)

Animals (They fly, crawl, slither, swim, walk, and run. From domestic, warm and fuzzy puppy dogs to wild elephants and more!)
Abstract (A collection of images to represent movement, motion or a concept. Colorful graphics to enhance your design or use on their own)
Object or still lifes or icons or metaphor (People and products from all categories shot on white, perfect to use as is or to drop into your design)